WE HELP THE FITNESS INDUSTRY
With Marketing By Creating Campaigns That Actually Work
WE HELP THE FITNESS INDUSTRY
With Marketing By Creating Campaigns That Actually Work
…with your marketing ideas, lead generation and conversion again!
You'll never waste time, energy or effort building a marketing campaign or setting up lead generation ads that 'might' work, as we'll show you exactly what converts every time so you generate the sales you need.
As you know, the fitness industry is crowded with coaching companies, consultants and self-proclaimed 'gurus' who 'teach' out-dated marketing strategies. At the Fitness Marketing Agency we're the trusted partner for some of the major brands, businesses and gyms in the world, and that's because what we implement for our clients and teach works!
WE'RE RESPECTED & TRUSTED BY MANY LEADING AUTHORITIES IN THE FITNESS INDUSTRY, THE SAME EXPERTS YOU TRUST!
"Ben has been fundamental in helping us refine and execute our strategy in winning the large number of Personal Trainers that exist here in the UK. As part of his strategy working with us, he devised a way for our company to generate leads on a regular basis, and these leads obviously convert to real, good opportunities."
"I've known Ben for a long time and he has really helped me with the content that I have especially in this era that we live in now, where there's so much that we could be doing online. What a lot of people need – whether they're a supplement company, a health and fitness professional, or an educational company – they all need help with online internet marketing, lead generation, and marketing strategy. This is what Ben specialises in."
"For me to grow and to build a successful business, I needed to outsource a lot of my work. Ben was the ideal person for me to go to for digital marketing, as he knows the fitness industry so well. Ben has set systems up into the business so we're getting leads coming through via Facebook ads and through squeeze pages; those leads are then turned into clients. Anybody who's thinking about growing their business needs Ben."
"Ben has really helped us out with his know-how of how to sell tickets and how to market ourselves online; Facebook especially was a really big help for us."
"Ben provides targeting marketing; it's laser-targeted, it's very much more effective, and I get a lot more bang for my buck. I can highly recommend Ben Davis' services; they've made a big difference to our business and I'm sure they will do to yours."
"The first port of call that I go to if I have any questions about marketing or need more information? I always want to get Ben's opinion and advice on something before I launch it to the general public. I can't recommend his work highly enough. He's a fantastic individual, good fun to work with and delivers on time with some great results as well."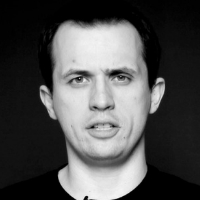 "Since working with Ben, we really now have a coherent Facebook strategy, especially for marketing our Krav Maga classes around the UK. You've got to say to yourself, "Are you a Facebook specialist?" "Are you an online marketing specialist?" If not, you need to hire one and I highly recommend Ben."
"I can highly endorse Ben Davis for his marketing skill set, ideas and contribution to my company. Ben is a great person to work with and I would recommend him to anyone that is looking to grow their business."
THE SIMPLE BUT EFFECTIVE TWEAKS YOU CAN MAKE TO YOUR MARKETING FUNNEL SO YOU CONVERT PROSPECTIVE CLIENTS TO YOU FITNESS BUSINESS EVERY TIME!
Inside this FREE report you'll discover:
Why you want to AVIOD sending prospective clients to your website

How most fitness business owner are wrong when it comes to marketing funnels

The best way to convert cold traffic into responsive buyers

And the little secret no one ever talks about that increases opt-in rate to 83%
THESE SMART GYM OWNERS PARTNERED WITH FITNESS MARKETING AGENCY & THESE ARE THE PROFIT BOOSTING RESULTS THAT OCCURRED, VERY QUICKLY
Discover How London Based Personal Training Studio Went From 21 Clients To 60+ In Just 8 Weeks!
Ashley & Steph Green, The Better Body Guru Studio, London, UK
Discover How CHEK Institute Trained Personal Trainers Added £17,000 Extra To Their Fitness Business In Recurring
Marc & Vanessa, M.A.S.K Personal Training, Surrey, UK
Previously I Was In A Pull Your Hair Out Stage When It Came To Marketing & Tech. Working With FMA It's All Done For you, It's Easy To Follow & We're Now Close To Capacity!
Joe O'Shaughnessy, Urban Fitness, Dublin, Ireland
We've Gone From 60 to 110 Active Members! It's A Huge Help Having Your Ad & Funnels All Done For You, So I Can Focus On What I Like To Do Best!
Karl Doyle, KDF Strength & Conditioning, Dublin, Ireland
We Have A Consistent, Strategic Marketing Plan In Place, We've Gone From 60 To 84 High End Clients!
Josh Rylatt, Transformation Fit, Leicester, UK
Since Being A Member Of The Fitness Marketing Agency, We've Gone From 15 – 130 Clients & Have Opened Up A Second Facility!
Ricky Berry, RB5 Fitness, Nottingham, UK
Exclusive PT Studio Goes From £9,500 to £15,000 A Month Working With The Fitness Marketing Agency
Ben Winter, BWPT Studios, Bristol, UK
Fitness Marketing Agency Helped Me Generate In £20,000 ($25,656) In New Client Revenue Last Month!
Neil Owens, Podfit Personal Training, York, UK