 Here Are Just A Few Results From Fitness Business Owners Like You In The Recent Months!
72 Sales In 3 Months Totalling Over €19K!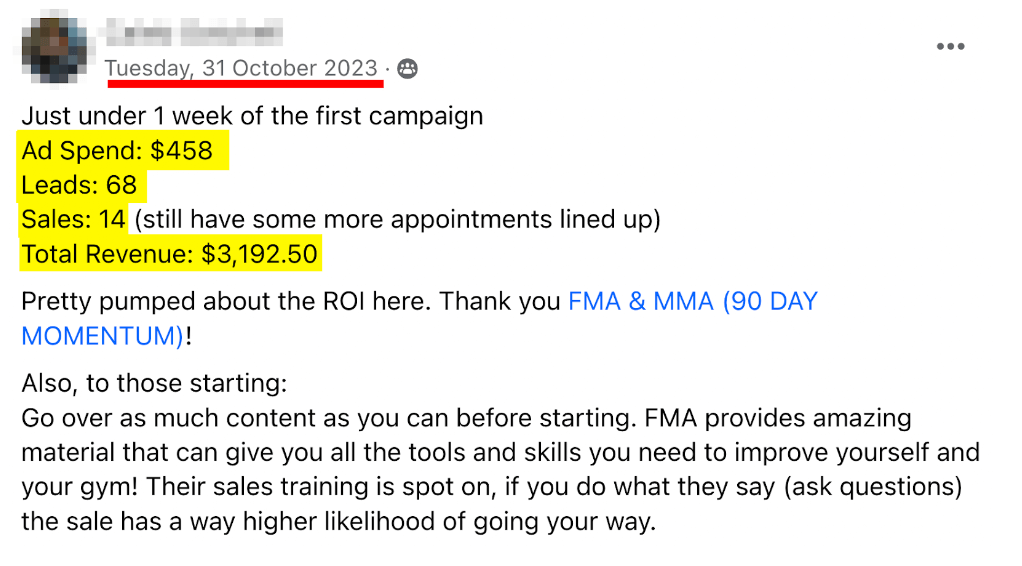 35 New Sign-ups In 3 Weeks
€2K In Revenue In The First 6 Days Of Ads Going Live!
6 Calls Booked In = Relaxing Saturday!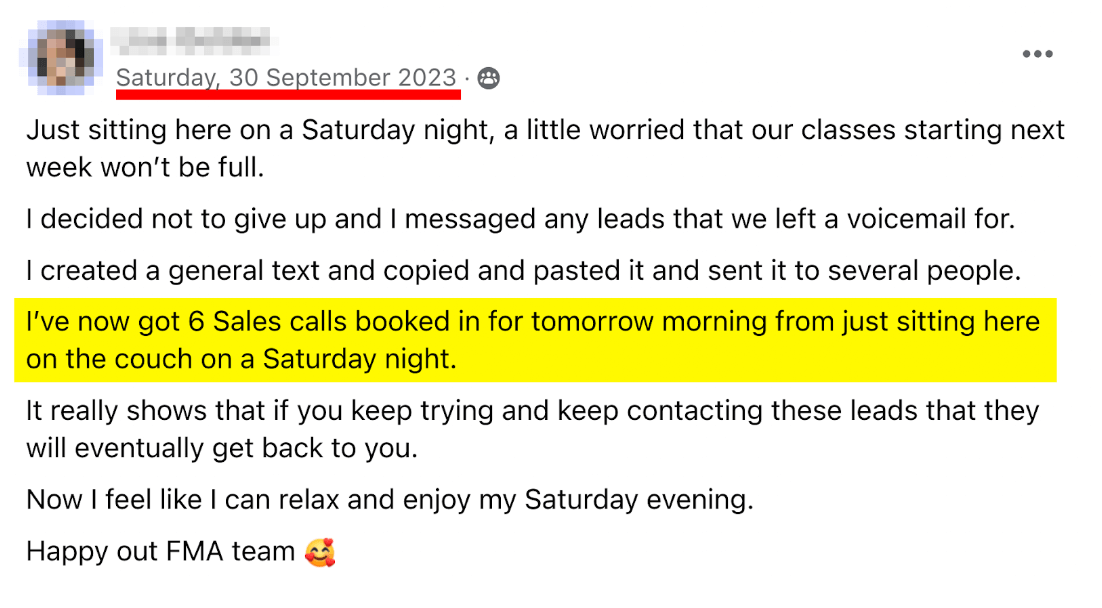 Copyright © 2023 Fitness Marketing Agency | All Rights Reserved.